When I was more or less voluntold about my role in this blog and later agreed to it, I knew automatically that I would write about this man. Possibly multiple times. I cannot possibly do him justice but I will try.
Adam Brown was a crack addict. He was also a Navy SEAL. Not just any SEAL but a member of SEAL Team 6. He died in March 2011 in Afghanistan on what was to be his final deployment.
After the Bin Laden raid in May 2011, several writers loitered around the SEAL Team 6 compound and surrounding area trying to get the story to write a book. Eric Blehm was one of those writers. He contacted some of the Team 6 members, and they convinced him that the Bin Laden mission was not the story he was looking for. They had a better one.
In his book Fearless, Blehm chronicles Adam Brown's path from crack addict to SEAL legend. It shows the redemptive power of Christ and how there is always hope.
Of all of Adam's accomplishments, the thing that stuck with me the most about his story is the kind of father he became. His job was one of the most physically demanding jobs in the world, he was a legend among legends and yet he was an excellent father. He was the biggest kid of them all. He was a devoted Christian and not scared to say it. His faith saved him. It brought out the real Adam and showed him his true path.
My goal for fatherhood is to be that guy. I want to show our children how to be bold and fearless. I refuse to be the dopey dad-bod stereotype that we see on the laundry commercials. I can do much better than that. The future of masculinity needs men like Adam as a model. I want to be the guy that is unafraid to get up in church and pray with folks. I want to be the dad that sets a goal just beyond what I think I can do and show my children that it can be accomplished and how to do that. I want my son to grow up to be a real man and I want my daughters to accept nothing less. In these ways, I want to be like Adam Brown.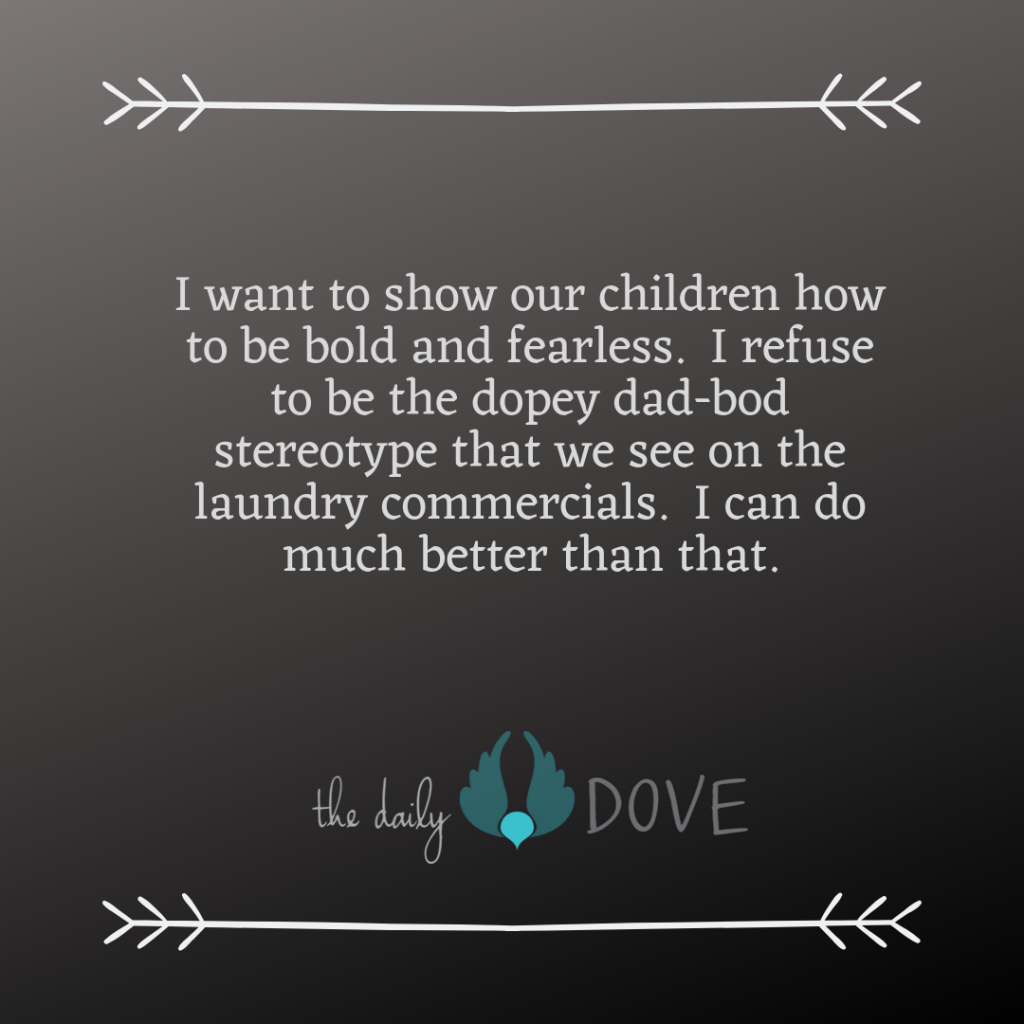 The testament to the man Adam became is illustrated in his final mission. High in the Afghan mountains, his team went on foot up steep cliffs to a very remote village. They were executing their mission when Adam stepped out of his position to neutralize a threat that he had an angle on. It was not the first time he had exposed himself selflessly. An old Afghan man came out of a hut and blindly shot into the night in Adam's direction. Adam was hit in his side where his body armor did not offer protection. As his teammates were attending to him, they discovered he was wearing the Batman underwear his children had given him for Christmas to protect him. He was put on a stretcher and carried during the exfil. For an hour and a half, his teammates rotated performing CPR while navigating the steep path out of the area to their extraction point.
We lost one of the great ones that night but God called His warrior home. Adam's deployment on Earth was over. His story and legend live on. My hope is millions of men will learn of his story and be inspired to be better Christians, fathers, and men.
"I have swept away your offenses like a cloud, your sins like the morning mist. Return to me, for I have redeemed you."

Isaiah 44:22 NIV