Dear Lord,
I come to You today, willing to be at Your feet. Still and ready for whatever You have for me.
Thank You for life's many twists and turns, and that there's never the same day twice.
Your mercies are new every morning. No matter how dark the night, joy comes in the morning through the opportunity You give me to come to You, at the Throne of Grace, and wipe clean from me the sin of the world.
You polish me, like a rough rock is slowly heated into a gem, into someone useful to You, in ways I cannot fathom. Suffering is the fire of transformation. The whiter the flame, the closer I am to the Truth, if only I seek You.
Holy Spirit, come to me anew this day. Remove from me the impurities of my humanity that keep me from being an instrument of Your will. Protect me by sending your holy angels from heaven to surround and cover me from all arrows from my enemies.
Lord, let me hear Your voice over all others, as crisp as a bell. Let the path You've laid out before me rise to my eyes with a clarity that is undeniable.  I pray that the fruits of the Spirit come alive in me today in such a way that all evil be tamped out, in the name of Jesus Christ.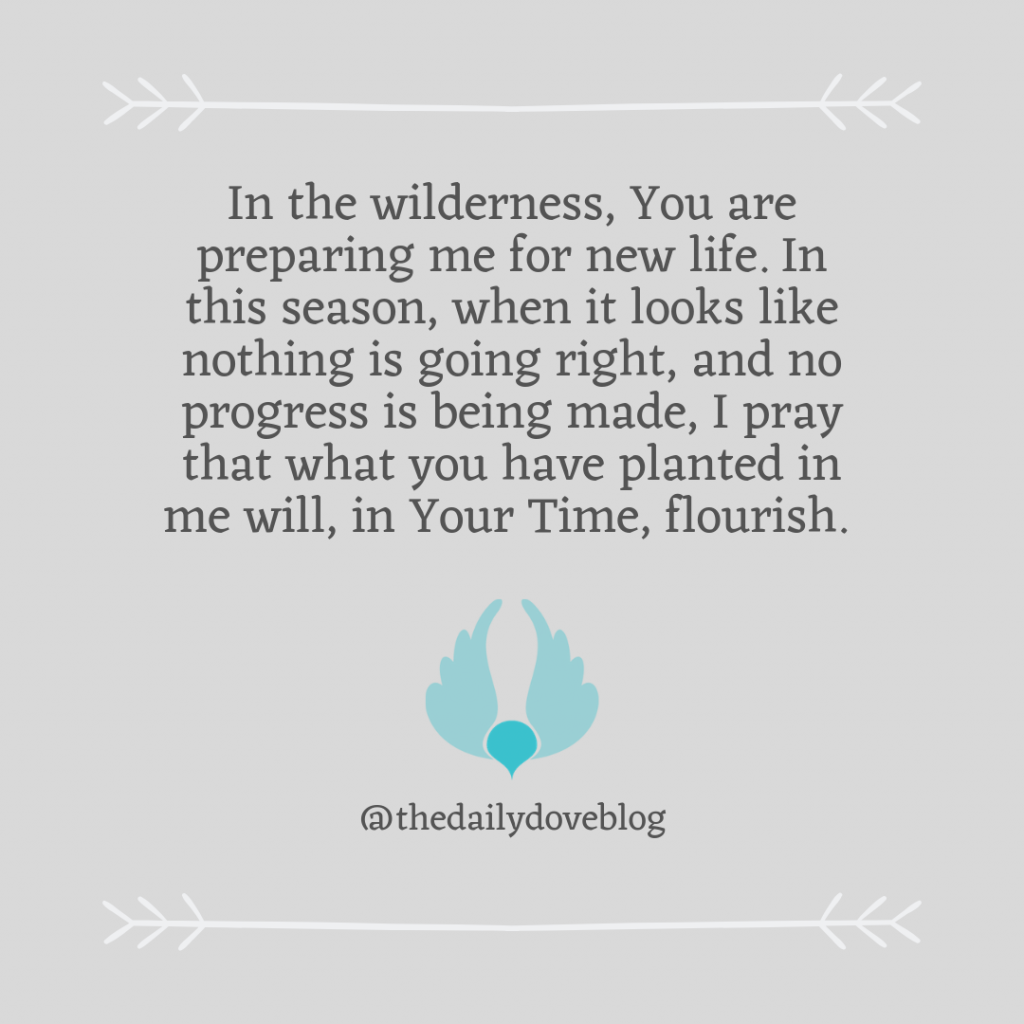 In the wilderness, You are preparing me for new life. In this season, when it looks like nothing is going right, and no progress is being made, I pray that what you have planted inside me will, in Your Time, flourish. Give me the patience to wait on You, Lord, and during the waiting, to recognize this season for what it is, and beauties and blessings only it can give.
Amen.